The mission of the Vector Surveillance team at the Brazos County Health District is to protect the health and
well-being of residents of Brazos County through mosquito surveillance, public outreach & education, and
mosquito-borne disease/arbovirus outbreak response. 
---
WHO ARE WE?
We are a small team of Environmental Health and Vector Specialists that monitor and report the presence of vector-borne diseases in Brazos County. We monitor mosquito populations year round and, in conjunction with the Department of State Health Services, test them for diseases such as West Nile Virus, St. Louis Encephalitis, Zika, Chikungunya, and Dengue.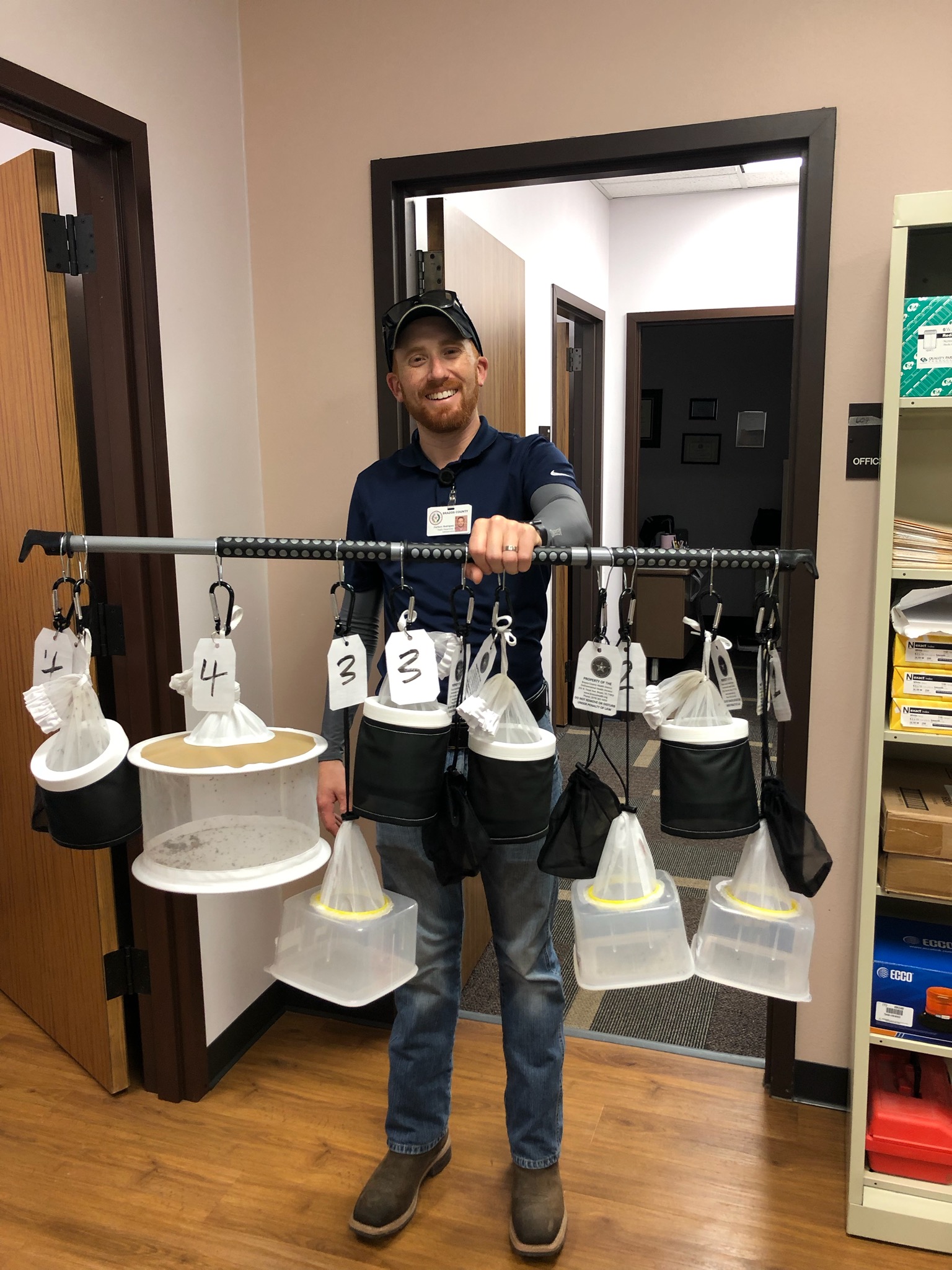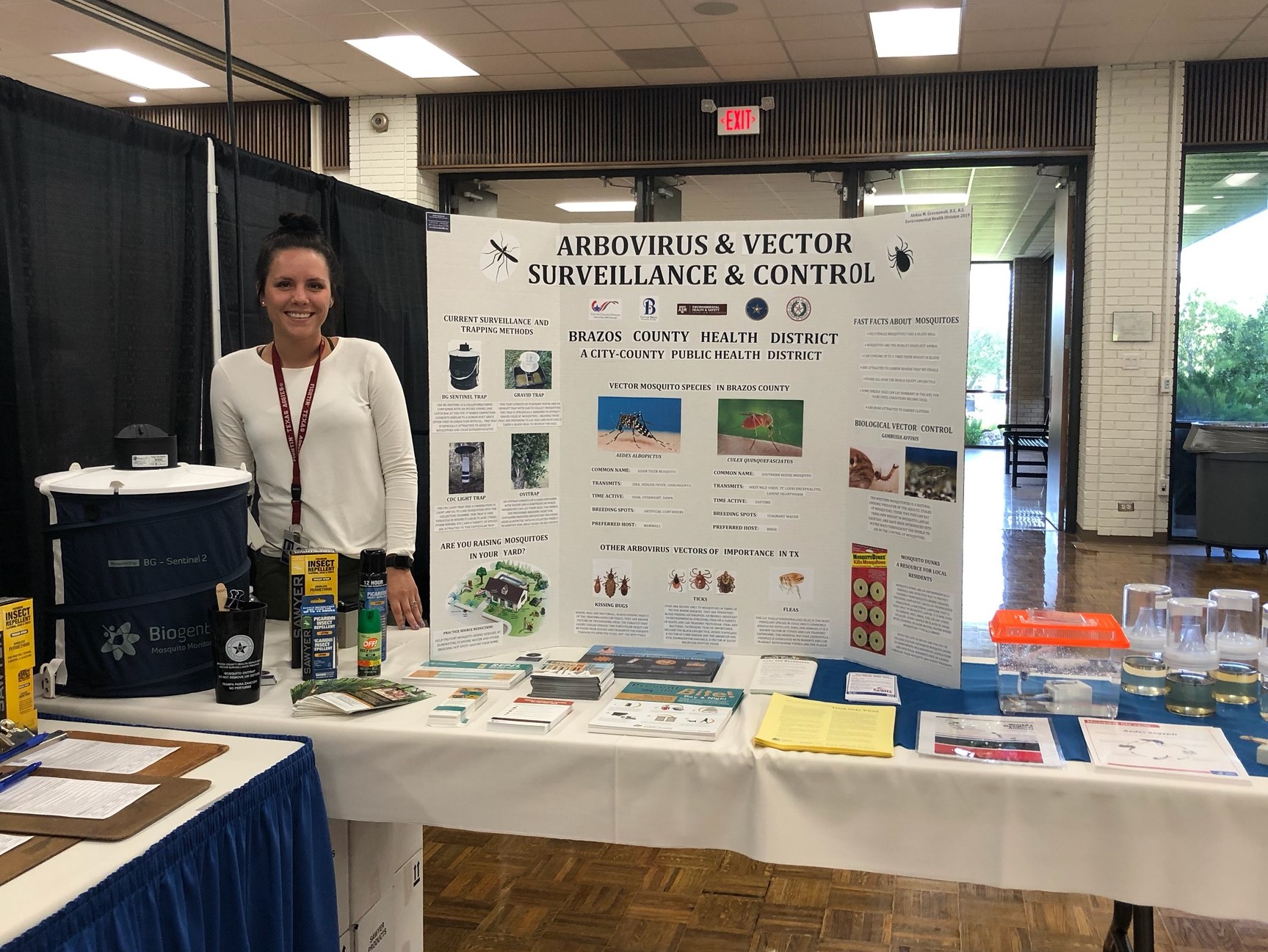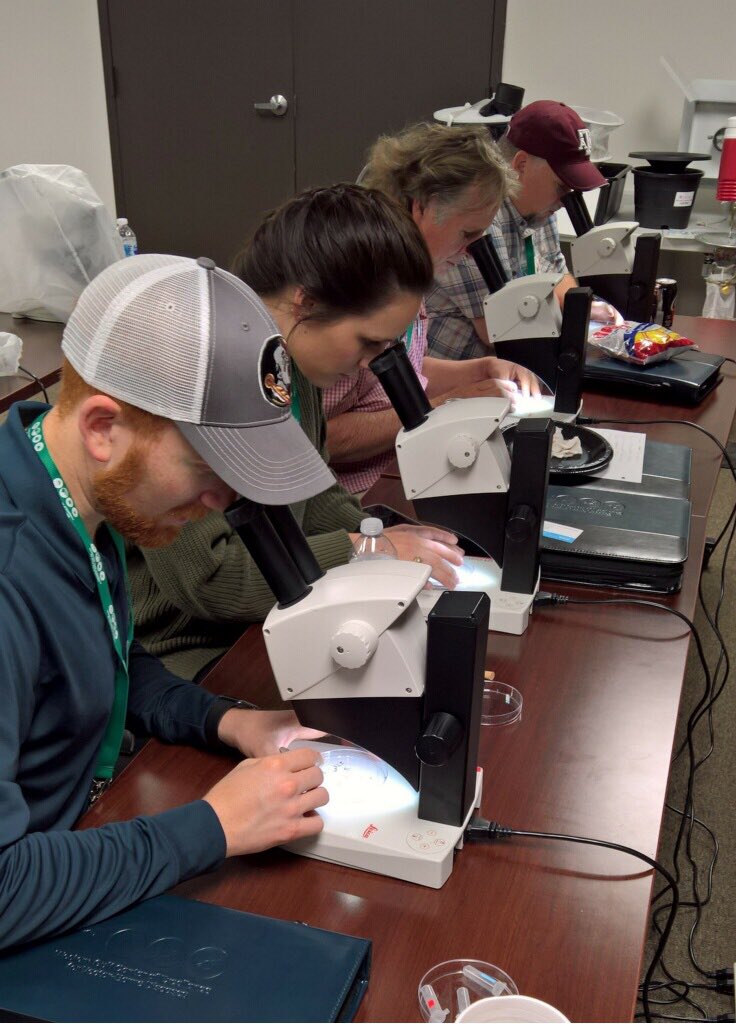 WHAT DO WE DO?
Each week, we set out and collect adult mosquito traps in pre-selected locations across Brazos county. We use several different types of traps at each location, all of which are made to attract different types of mosquitoes. 
The BG Sentinel trap is a collapsible fabric container with an intake funnel and catch bag at the top. It mimics convection currents similar to human respiration and is used in conjunction with CO2. This trap particularly attracts Aedes species of mosquitoes.
The Gravid trap consists of stagnant, alfalfa infused water and an updraft trap with fan to collect mosquitoes. It is specifically designed to attract gravid female Culex quinquefasciatus mosquitoes, a main vector of West Nile Virus in Brazos County. If a female is gravid, this means it has taken a blood meal and is preparing to lay its eggs.
The CDC Light Trap uses a combination of light and CO2 to lure mosquitoes into the collection chamber. This particular trap is very versatile in where it can be placed (trees, storm sewers, etc.) and a variety of species are attracted to it.
An Ovitrap consists of a dark container with water and a substrate on which certain species of mosquitoes can lay their eggs. This trap mimics the preferred breeding site for container-breeding mosquitoes such as Aedes albopictus, a known vector of Zika. Data is collected from these traps and used to identify high risk areas depending on the amount of eggs in each. 
Seasonally, and in collaboration with Texas A&M University School of Public Health graduate practicuum students, we utilize ovitraps in many locations across Brazos County. If you are interested in a graduate practicuum opportunity with our vector surveillance team, please email NJohnson@brazoscountytx.gov .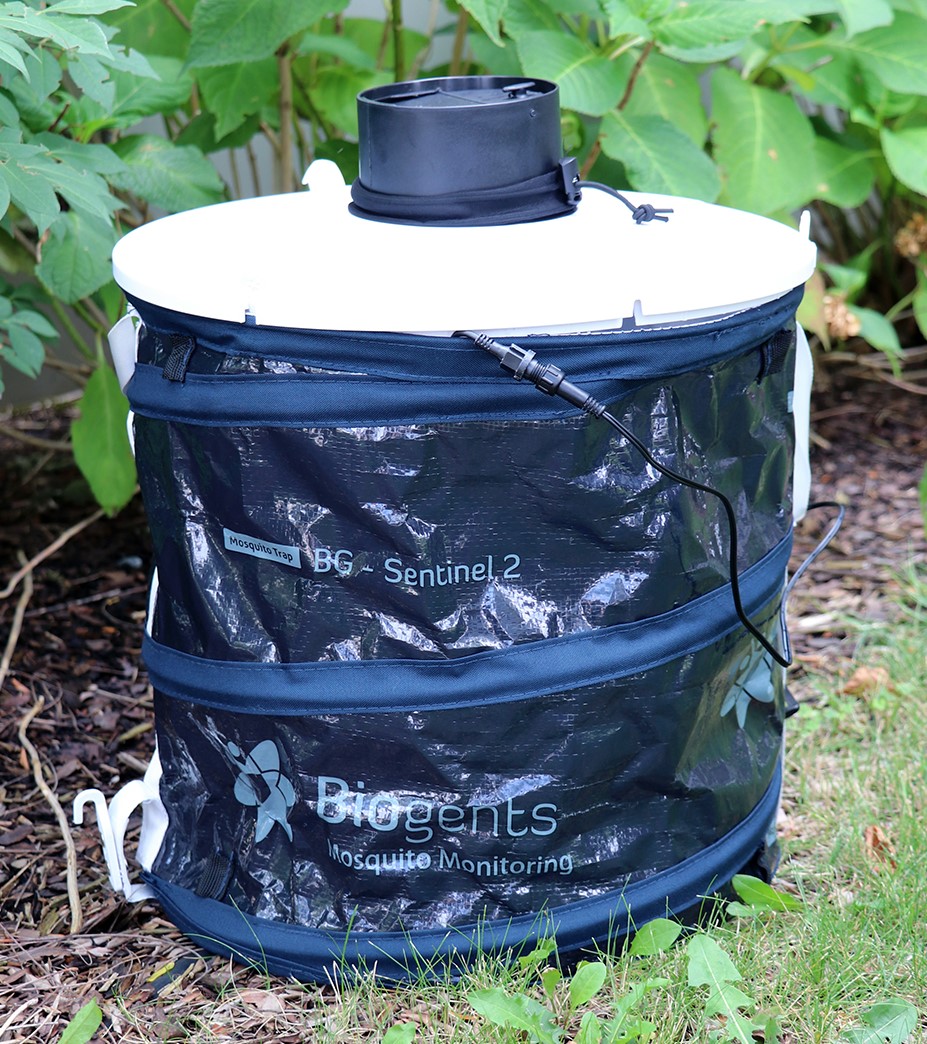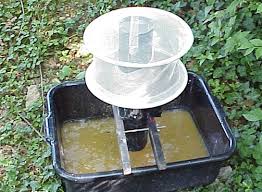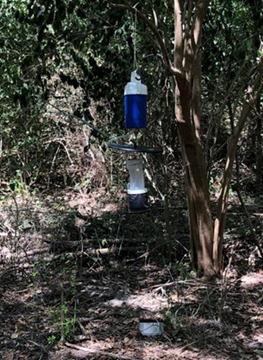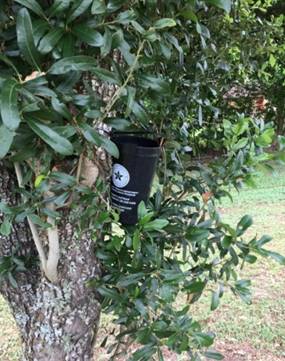 WHAT ARE THE SPECIES OF CONCERN IN BRAZOS COUNTY?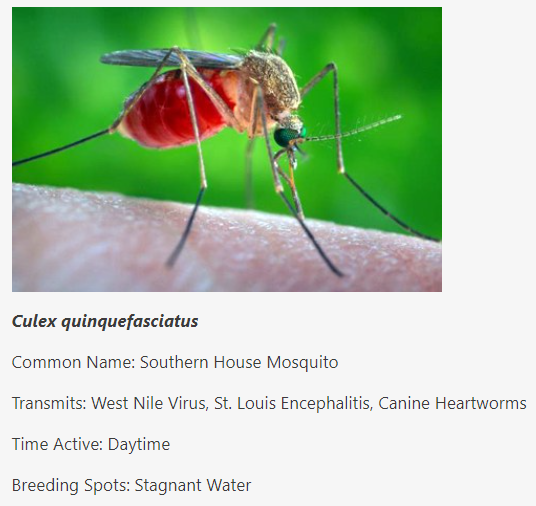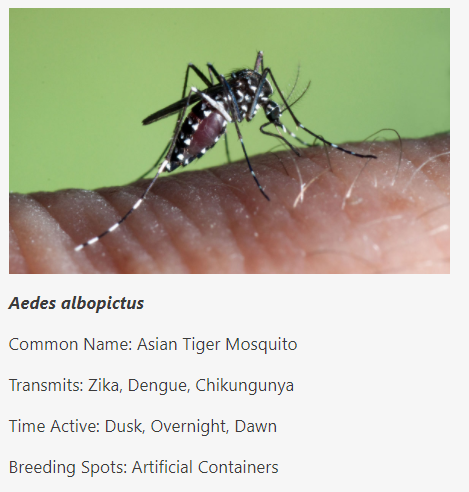 DO YOU HAVE AN OPINION OR EXPERIENCE THAT YOU WOULD LIKE TO SHARE WITH US?
We would love hear about your thoughts and/or experiences with mosquitoes around your property or in Brazos County in general. Please click the following link and take a few minutes to complete our mosquito survey. Survey Your responses are extremely valuable and help us better serve the community!
STAY TUNED! MORE INFORMATION ABOUT OUR PROGRAM WILL BE COMING SOON.